Facebook Page Feedback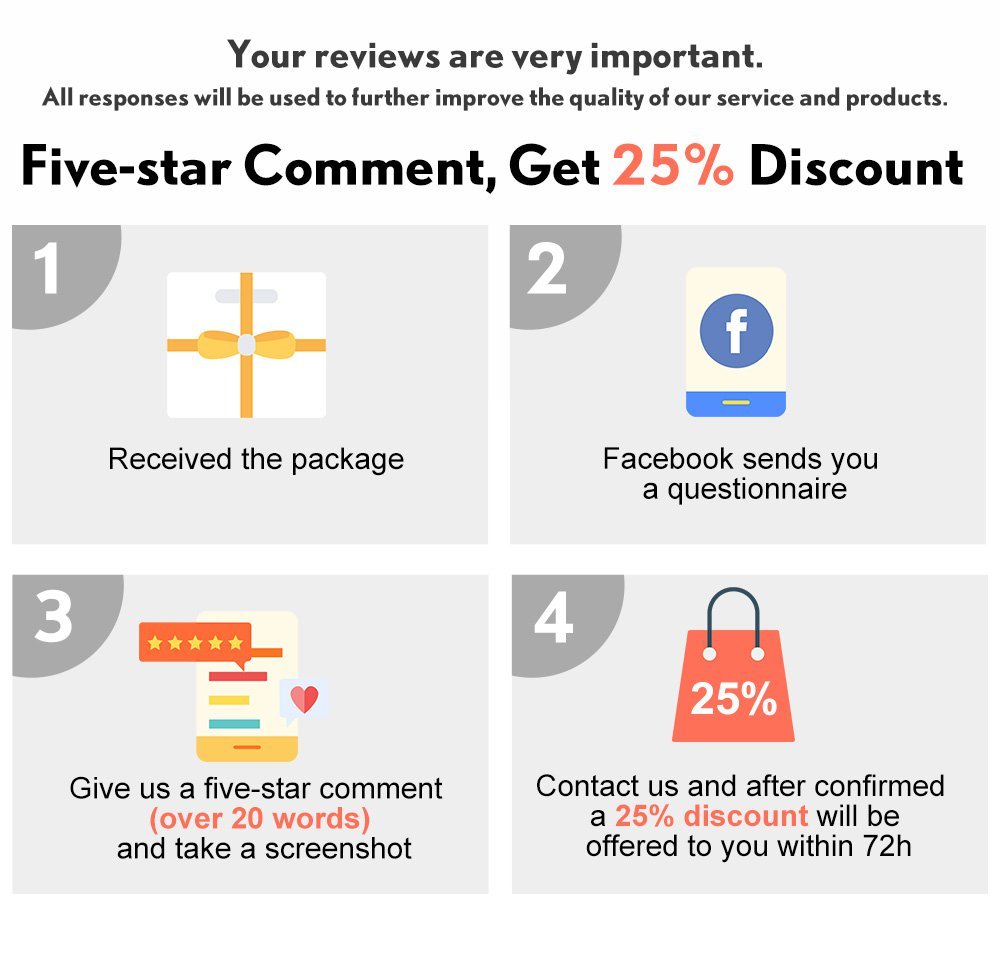 Dear Customers,
Thank you for shopping in Shopcozy. If you are satisfied with our products, please give us a five-star comment when Facebook sends you a questionnaire. A 25% discount will be offered after you take a screenshot of the five-star comment.
Customer reviews are important to us and we value your response. All responses will be used to further improve the quality of our service and products.
Please contact us in the following ways:
Email: service@shopcozy.com
Facebook Group: https://www.facebook.com/groups/4717190958361711
Facebook Page: https://www.facebook.com/SHOPCOZYOFFICIAL